Here is a picture of me in my home in Bagnolet, a couple of hundred meters away from Paris' doors. That is also my work place.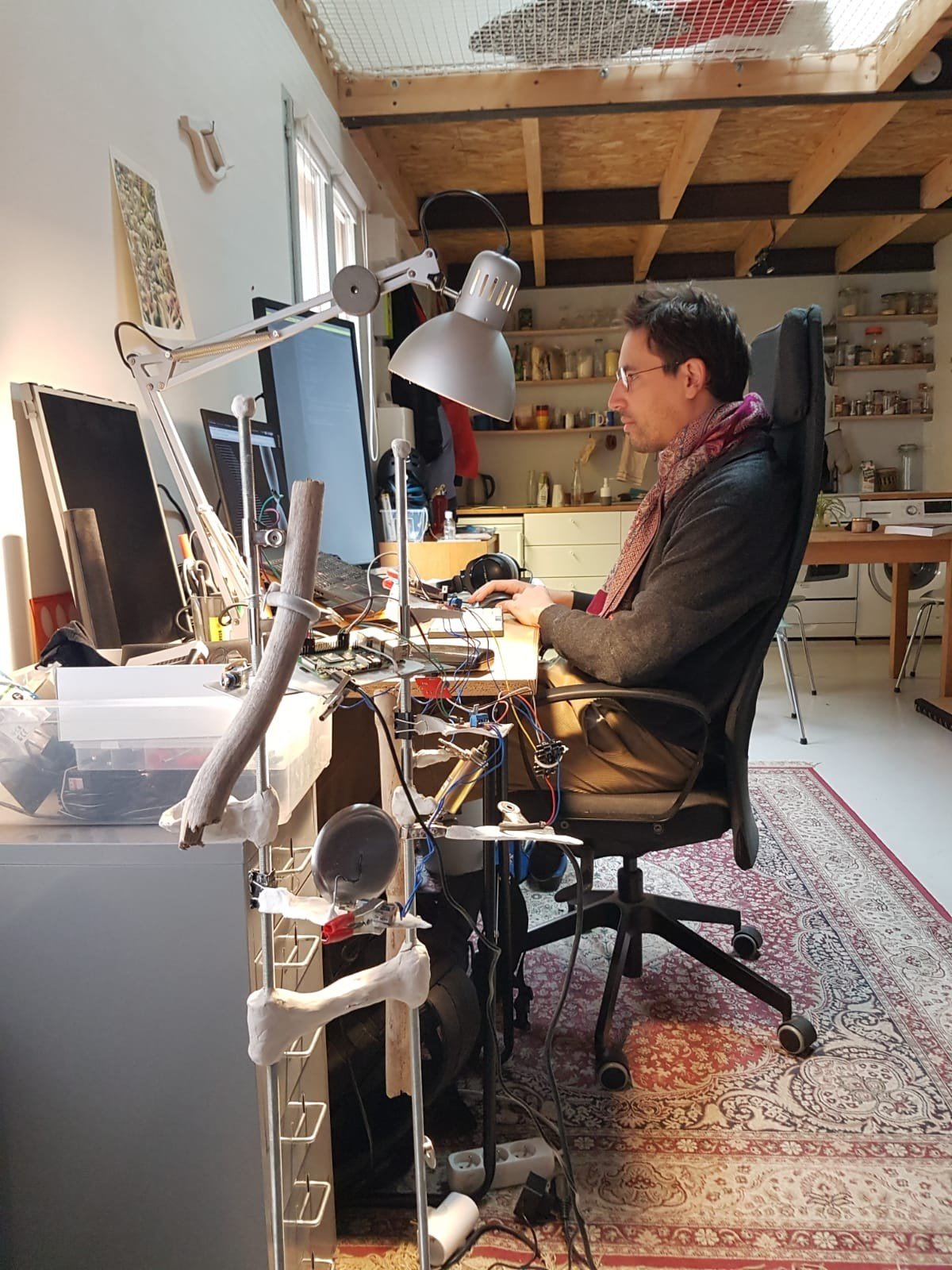 What tools/technology did you use to make the.otherti.me/at/lunch?
HTML, CSS, JavaScript, and videos from my partner's phone.
Lately I've been excited about seeing more websites about everyday things. I think your website really falls into this category. What kind of everyday websites do you want to see more of in the world?
Every sound, every object, place and feeling needs a hand-crafted web page. The web is a palette that allows very deep creative possibilities. I find it particularly interesting to dedicate web pages to simple things, such as a everyday object, or a specific time in the day. I have sometimes the feeling it creates a balance on this medium, saturated by toxic content. Creating about simple things is actually a difficult exercise, it requires extracting singularity, and to make every choice with care. Also, the result usually says a lot about its author, the context and the tools used. It shares a kind of subtle intimacy that has become precious.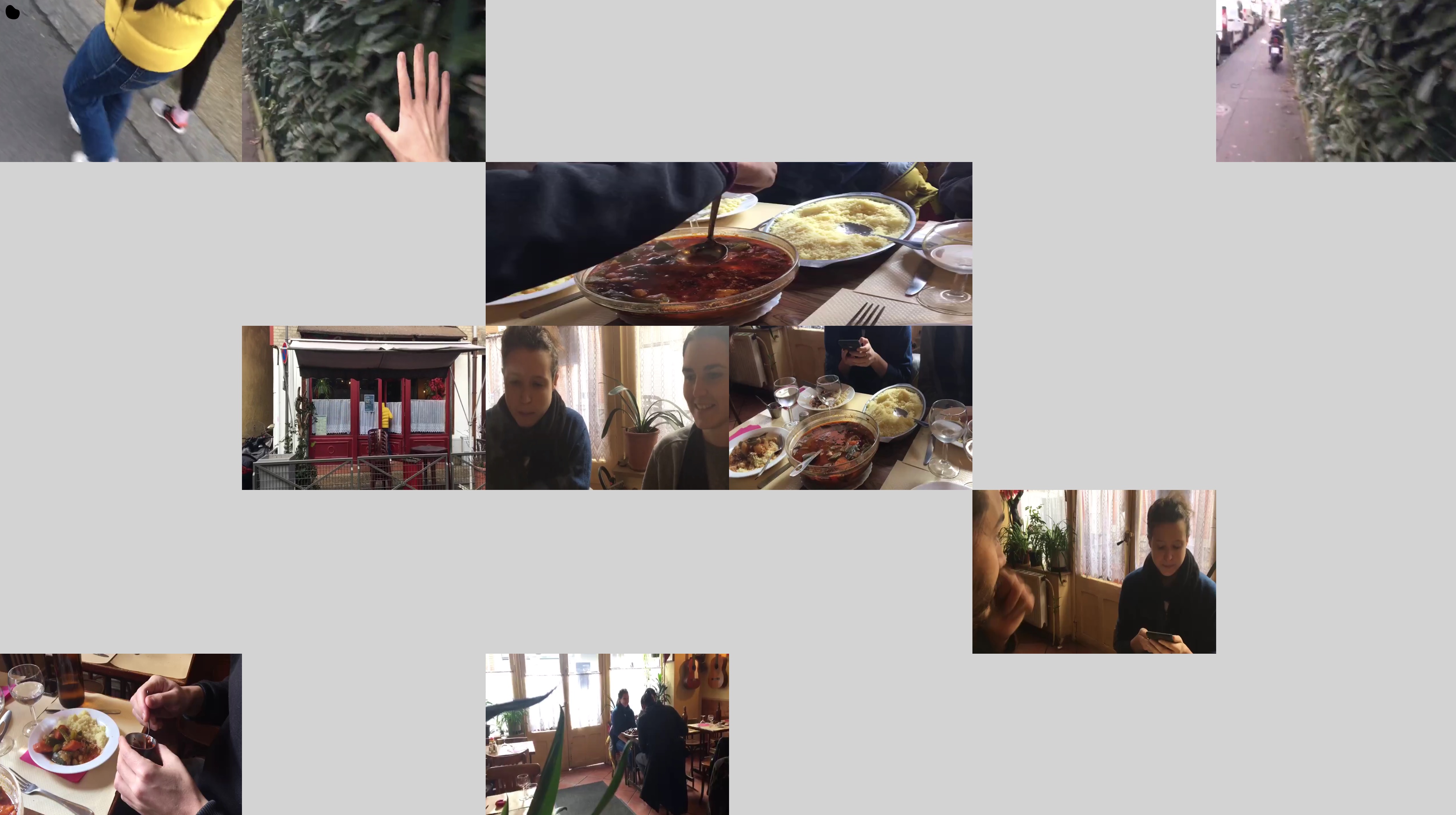 Can you share any process/behind the scenes work for the website?
The page is part of otherti.me, a daily coding experiment I have made during 30 days in November 2019. the.otherti.me/at/lunch is the 28th page, so it is one of the last page I have published. I remember at the time, I was looking closely at every details on everything, searching for inspiration to complete the daily page I had to make. This precise day was one of those days. With friends, my partner and me, we decided to have lunch together. We decided to go to a local restaurant, more like a "cantine" actually. As I like this place very much for its atmosphere, the simplicity of the cuisine and the people there, I decided to take short shots with a vague idea of a split screen composition in mind. In the afternoon, while digesting the vegetable couscous, I took a lot of pleasure creating a non-linear narrative, playing with viewport's space and sound triggers. It was online before the night, and the day after was another story.